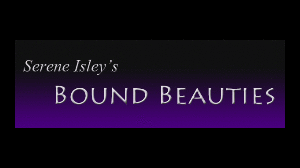 14 photos; 13:27 video
11.10.2020
The man grabbed me as I was leaving the beach and shoved me in this big open room. He slapped leather wrist cuffs on me and then tied them off to the wooden beam over my head, stretching me out to my tip toes. Without a word, he left, leaving me to struggle in my bikini.
I call out for help and pull on the rope, twisting and arching my body in my hot pink bikini. When the man comes back, I snap at him, demanding to be let go. He ignores my demands and coils rope around my ankles. Once my ankle rope is knotted, he steps back to evaluate his prize. The noise is a problem. He picks up a bishop style gag and forces the ball in my mouth. He lets my arms down and I'm thankful to finally lower them. When he takes my hands out of the cuffs, I immediately reach for the gag to remove it. Before I touch the buckle, he reaches up, snatching my hand away from the gag and grasps them both in his hand.
He pulls my arms behind me and ties my elbows together. With my ankles already tied, I can't fight him. Next, he ties a rope around my waist, shrinking it even more. He pulls the rope ends between my legs and pulls it tight against me and ties it off. I can feel the rope pushing into me with ever twist and turn and feel my body start to betray me.
Each of my wrists gets tied to the sides of my crotch rope forcing me to feel every move I make even more. To make matter worse, he unties my top and it starts to slide down my body slowly. He pulls the leather panel over my stuffed mouth and buckles the panel in place. He ties a rope from my elbows to the wooden beam above, pulls down my top to show off my breasts, and then leaves me to struggle. I wiggle and squirm and lose my shoes as I turn in circles trying to get free, forcing me to stand on my tiptoes.